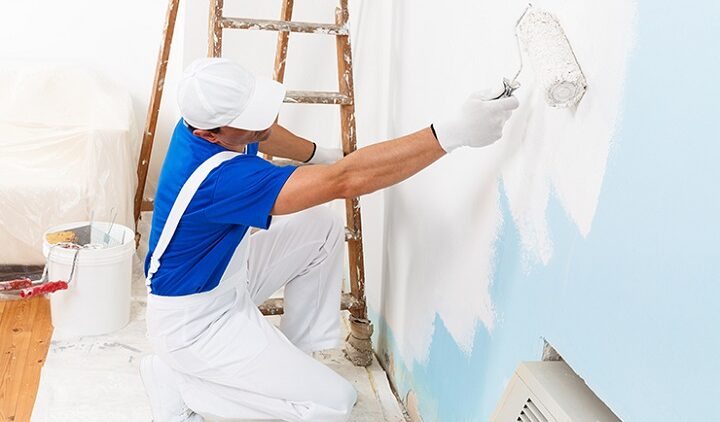 To determine if a surface can be painted in the rain, consider:
Current Conditions:
Is the surface visibly wet right now? Even a few drops of rain will count as wet. An actively wet surface cannot be painted until it dries completely.
Temperature
Is the temperature right? Is the outside temperature below the minimum recommendation as specified on the paint can? Temperature and moisture work in conjunction with each other. The lower the temperature, the longer it will take for your exterior surface to dry.
Recent Conditions
When was the surface last wet? Even if a surface does not appear to be wet, it might have latent moisture that could affect your paint. 
An exterior wall that was rained on may require four hours of drying time in direct sunlight and temperatures at or above 72 degrees. Even if the flat surfaces have dried, other areas might not be, such as nail holes and sections that are hidden from the sun.
Tags